Desk & Door Plates
We can engrave either plastic or metal desk and door plates. The products listed below are
ones you can order online. If you would like a plastic desk or door plate you must contact us
by e-mail. We offer imitation metal, matte, and wood grain plastics. You can view the
plastic colors .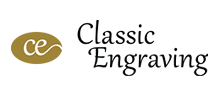 Questions
Can't find what you're looking for?
Have a specific engraving project?
Call us or email us with the details.